Alltek Marine Electronics Corp. TAIPEI, Taiwan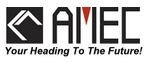 Founded in 2006, AMEC focuses on designing and manufacturing marine electronic equipment praised for its reliability and cost-effective performance. We are specialized in product customization that can significantly reduce time to market for products designed exclusively for our customers and delivering cost competitive solutions with reliable quality and performance. In only a year, AMEC has successfully developed the Class B AIS and AIS receiver, and is now engaging business worldwide.

unselect all/select all
You have 0 products selected
AIS receiver
Send enquiry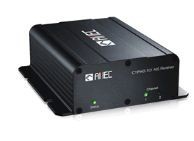 An AIS receiver is designed to receive the safety and navigational data from vessels equipped with Class A or Class B AIS transponders. Having an AIS receiver is the easiest way to add on more safety to your vessel.